LA Electrics | Electrician In Redditch | Electricians In Worcestershire
In the slideshow above, we have included several images from different electrical jobs our team of electrical contractors have completed within Redditch, Worcestershire and surrounding areas. LA Electrics have expanded in recent years and can now provide even more personalised and tailored services to each and every client. If you are looking for an electrician in Redditch, Worcestershire or surrounding areas, then our qualified and fully trained team of electricians can deal with almost any type of problems or enquiry, so please don't hesitate to contact us.
Hopefully, the slideshow above will give you the ideal opportunity to see that we are on a competitive level as being some of the best electricians in Redditch and Worcestershire. No matter what the electrical job is, the team here at LA Electrics can ensure it to be done to the highest possible standard.
If you are looking for an electrician in Redditch and would like to request a free quote for any of our services, please feel free to contact us by clicking here.
Type of Electrical Job: Additional Plug Sockets, Plus Bits And Pieces.
"Mark was very punctual, from when he came to quote for the work and on the day work commenced.
A quick and tidy worker, very polite and made sure I was happy with the works before he left.
I would definitely recommend Mark to others and I would hire him again in the future." - submitted by: Penny_97 - 9th Jan, 2014.
If you would like to read more customer testimonials to give you that extra transparency and piece of mind, then please click here to visit our MyBuilder profile page.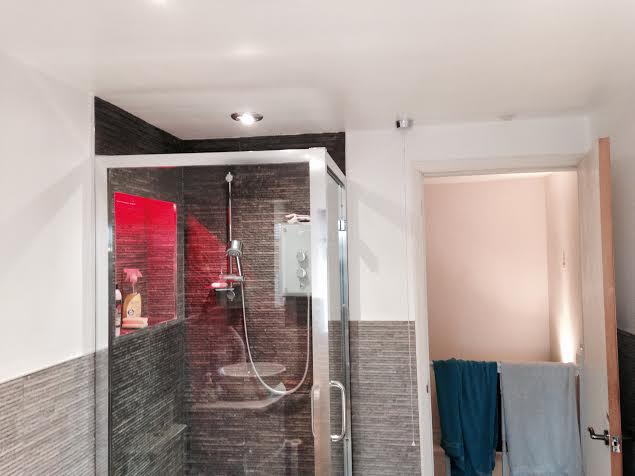 IF YOU ARE LOOKING FOR AN ELECTRICIAN IN REDDITCH, WORCESTERSHIRE AND SURROUNDING AREAS AND WOULD LIKE TO REQUEST A FREE QUOTE OR HAVE AN INTEREST IN ANY OF OUR ELECTRICAL SERVICES, THEN PLEASE DO NOT HESITATE TO CONTACT THE LA ELECTRICS TEAM BY CLICKING HERE OR CALLING US ON: 07734 406590.