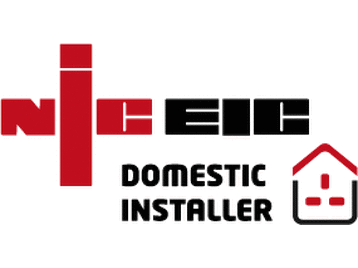 Who Are LA Electrics?
Hi and welcome to the LA Electrics website, my name is Mark and I have been in the electrical business many years.
I am fully qualified and insured with 15 years of experience as an electrician and electrical contracts manager.
After completing my advanced apprenticeship, I worked as an electrician for a large Warwickshire based electrical company for almost all of my career.
During which time I have trained and mentored many young apprentices and all of whom have continued to gain outstanding qualifications. Not only do I find this important, but I always like gaining new qualifications to expand my electrical knowledge. For example, I am qualified to the latest 17th edition wiring regulations and NICEIC accredited.
Until recently, I worked as an Electrical Contracts Manager, being responsible for maintaining and upgrading electrics on all houses owned by Solihull MBC. This involved the electrical management of a portfolio of almost 30,000 houses and insuring the high quality work of a 12 person team of electricians. Prior to this, I single-handedly ran the electrical contract with South Warwickshire Housing Association (known as Orbit Heart of England), covering 50,000+ houses.
I have a great team of subcontractors who support me on larger jobs who are just as thorough, accurate and consistent as myself. These subcontractors have been handpicked personally and have all worked for me on various projects throughout my employed career. Having recently made the decision to return to the trade that I thoroughly enjoy I am in a unique position to be able to offer great rates in order to further enhance my strong reputation as a trusted, reliable and honest tradesman.
IF YOU ARE LOOKING FOR ELECTRICIANS IN REDDITCH, WORCESTERSHIRE AND SURROUNDING AREAS AND WOULD LIKE TO REQUEST A FREE QUOTE OR HAVE AN INTEREST IN ANY OF OUR ELECTRICAL SERVICES, THEN PLEASE DO NOT HESITATE TO CONTACT THE LA ELECTRICS TEAM BY CLICKING HERE OR CALLING US ON: 07734 406590.